Secure Storage for Critical Gear
When you make a living responding to the unexpected, you need to be equipped to handle anything, anywhere. MobileStrong Secure Storage solutions make it easy to organize and access critical gear for rapid response.
Highly compatible with common public safety vehicles like the Ford Interceptor and Chevy Tahoe, these smartly designed systems feature weatherproof, lockable sliding drawers with custom foam interiors specifically designed to keep weapons and emergency equipment secure and at the ready.
A durable outer casing constructed of our toughest phenolic composite or 100% recyclable high-density polyethylene ensures tactical gear stays protected under harsh work conditions. MobileStrong drawer systems, mobile command centers and accessories are designed to fit most police, fire and rescue, EMS or military SUVs, trucks or vans—making them the first choice for first responders.
Police and Emergency Vehicle Options
Secure Storage Systems for Critical Gear
MobileStrong Secured Storage Drawers are an ideal solution for police, law enforcement, military or government based organization, fire and rescue and EMS SUV's, Trucks and Vans. Our system of drawers and compartments provide professional organization and easy access to gear and equipment.
Law Enforcement
Emergency Vehicles
Firefighters
First Responders
EMS Military
---
Ford Interceptor Secure Storage Drawer & Stand
Single HDP Drawer with Keyed Lock
40″W x 12″H x 18″D
Black Carpet and Aluminum Trim on Top
1" Aluminum Tube Strengthening Bars for Stability and Durability
Stand is 16 Gauge Steel Frame
Stand Mounts to the X-Brace and OEM Cage Mounts
Model #HDP4051218C-STAND
Installation Instructions:
---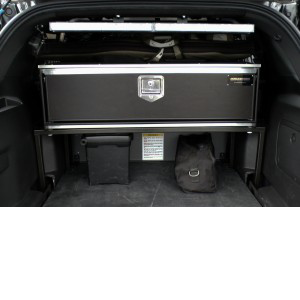 ---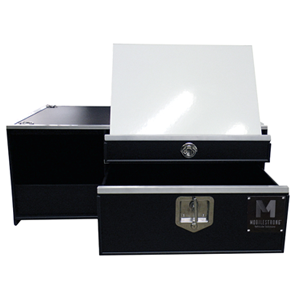 ---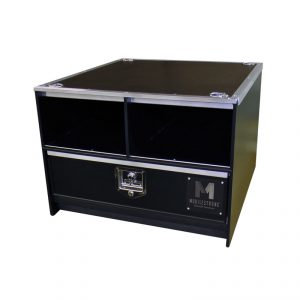 ---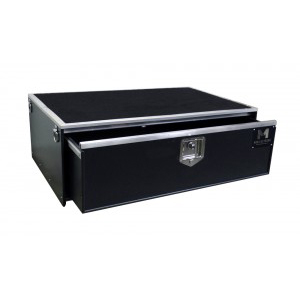 DOWNLOAD PRODUCT HANDOUT
VIEW OUR SIZING GUIDE
---
Design the Perfect Size Storage Solution to Fit Your Organization's Vehicle

Use the MiY HDP Designer Tool to enter your measurements, choose your accessories and calculate the cost of your very own model.
Try the MiY HDP Designer Tool
---
Custom Examples
Custom Solutions can be built to your specifications or let us help you design a custom storage system for your vehicle.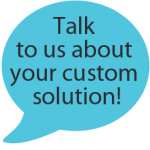 Always take final measurements before confirming your order. Always measure the narrowest point from side to side and front to back. Be sure to account for any slope in the rear seats, protrusions in the rear door and cargo area, and equipment or objects already occupying the space.
See our Sizing Guide for more tips.
Prices and specifications are subject to change.  Prices do not include dealer or installation fees.
Call Now for More Information – 800.969.9708
Save
Save
Save
Save
Save
Save