HDP Pickup Truck Editions
Truck Bed Storage Drawers
Organize, Store and Protect your Tools, Hunting Gear and/or Sporting Equipment
Standard Features:
Medium Duty
Secure Drawers with Key Locks
Weather Resistant
D-Ring Tie Downs
Made in the USA
---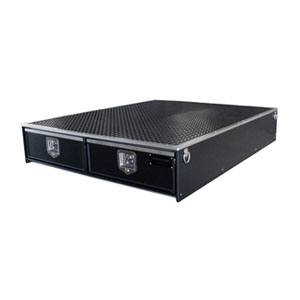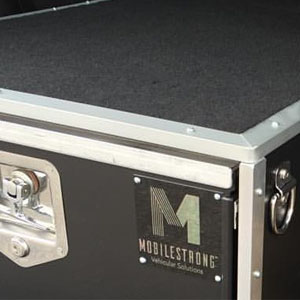 ---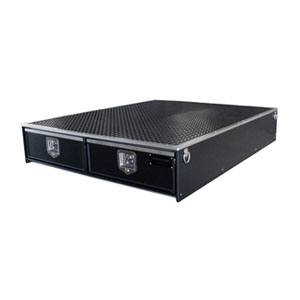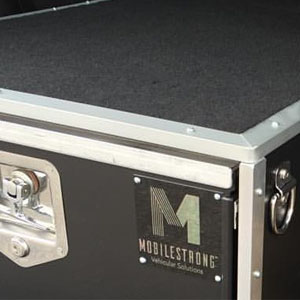 ---
* – Height dimension includes a 1" riser
Storage Box Frequently Asked Questions
How much weight can be placed on top? 1,000 lbs. evenly distributed or 50 lbs. per square foot.
How much weight will each drawer hold? 250 lbs.
How far does the Drawer opens? 43.5 inches
Is the HDP truck box water proof? No, it is not waterproof, but is is water and weather resistant. The top and side panels are all one piece so it will take a lot of work to get any water into the drawers.
How much of a lip is there on the bottom of the box? There is a 1" lip on the bottom.
Truck Storage Options
(Optional) Black Carpet Top with Metal Trim
(Optional) Non-Skid, Black Rubber Top with Metal Trim
(Optional) Diamond Pattern Aluminum Top with Metal Trim
The HDPE material used in construction is resistant to moisture and the top and side panels of this unit are all one piece, therefore making it difficult for water to get in.
Drawer Security
The HDP truck bed storage drawer units are equipped with stainless steel drawer locks to help protect guns, gear, tools and other valuables.
(Optional) Push Button Combination Lock
Securing the Unit
This HDP truck bed organizer includes 4 D-Ring Tie Downs located on the top of the unit. It is recommended that the Storage Drawer Unit be secured to the truck bed.
No tools are needed for installing storage units in vehicles. For the most part, they are light enough for 2 people to slide in and out of the vehicle as needed. It is recommended that all storage drawer units used in a truck bed be secured to the bed. D-rings are provided for easy fastening.
VIEW ALL ACCESSORIES
DOWNLOAD HDP PRODUCT HANDOUT